Digital Edition of the Coptic Old Testament
Digital Edition of the Coptic Old Testament
Project Description
The Digital Edition of the Coptic Old Testament is a long-term project at the Göttingen Academy of Sciences and Humanities in Lower Saxony. It fills a huge lacuna, as no modern edition of the Bible in Coptic exists. The project aims to provide a complete documentation of the manuscript evidence, digital editions of all OT manuscripts, critical editions of all OT books, corpus-linguistic analyses and translations into English, German and Arabic.
Aims and Methodology
Codicological and textual reconstruction of all extant witnesses to the Coptic-Sahidic Old Testament
Development of digital tools for the Coptic Bible / Coptic literature
Digital Workflow
Outcomes
A List of Coptic Biblical Manuscripts (in cooperation with S. Richter and K. Sandmeier, INTF Münster)
Digital editions (diplomatic & critical) and translations of the OT
Huge corpus of digitised texts for the lexicography, dialectology and linguistic history of Ancient Egyptian
With cooperation partners:

a digital edition and information gateway for the entire Coptic Bible
a virtual library of Coptic literature and manuscripts
integrated digital linguistic analysis and lexicography tools
digital text re-use and digital stylometry research
Publications
Albrecht, Felix. 2018. 'Zur Wirkungsgeschichte des Septuagintapsalters im ägyptischen Christentum. Die griechisch-koptischen Bilinguen'. In Die Septuaginta. Geschichte, Wirkung, Relevanz, edited by M. Meiser, WUNT 405, Tübingen, 481–95.
––––––. 2019. 'The Septuagint Minor Prophets. Greek Tradition and Textual Variation'. In Les Douze Prophètes dans la LXX. Protocoles et procédures dans la traduction grecque. Stylistique, poétique et histoire, edited by C. Dogniez and P. Le Moigne, Vetus Testamentum. Supplements 180, Leiden: Brill, 99–112.
––––––. 2018. 'Neue Erkenntnisse bei der Erforschung der sahidischen Quellen für die Paschawoche'. In
Ägypten und der Christliche Orient. Peter Nagel zum 80. Geburtstag
, edited by Frank Feder, Heike Behlmer, and Ute Pietruschka, Texte und Studien zur Koptischen Bibel 1, Wiesbaden: Harrassowitz, 1–37. URL:
https://coptot.manuscriptroom.com/pdfpreview?id=KUAYISU2
.
Contact
Contact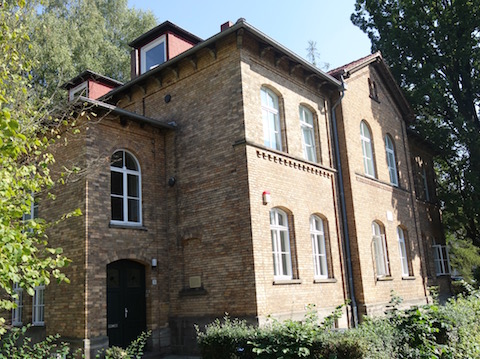 Digital Edition and Translation of the
Coptic-Sahidic Old Testament
Göttingen Academy of Sciences and Humanities in Lower Saxony
Friedländer Weg 11
37085 Göttingen
Germany
kopt-at at gwdg de
+ 49 (0)551 39 - 37 01 0